We design and fit residential and domestic fire sprinkler systems in new-build and retro-fit projects.
We carry third party FIRAS certification, are members of BAFSA and draw on years of experience.
Whether required by law or fitted by choice our systems ensure compliant and safe building design.
Fire & Life
700 degrees, choking smoke, out of control in minutes
Fire brings immediate loss, lingering disruption, lasting trauma
Our duty is to protect who we are responsible for, wherever they live
When prevention fails, only fire Sprinklers actively STOP that fire and save life
Water through a pipe
The oldest trick in the book, but why wait for the fire service?
Sprinklers act fast; as the fire is small they don't need much water
Fire sprinklers are simple, effective life safety
Fire sprinklers are proven life safety systems
Standards established and developed to the current BS 9251(2014)
Established third party certification (we are in FIRAS)
AHJ familiarity and acceptance
A proven system using proven components
We know what works and only install FULLY certifiable systems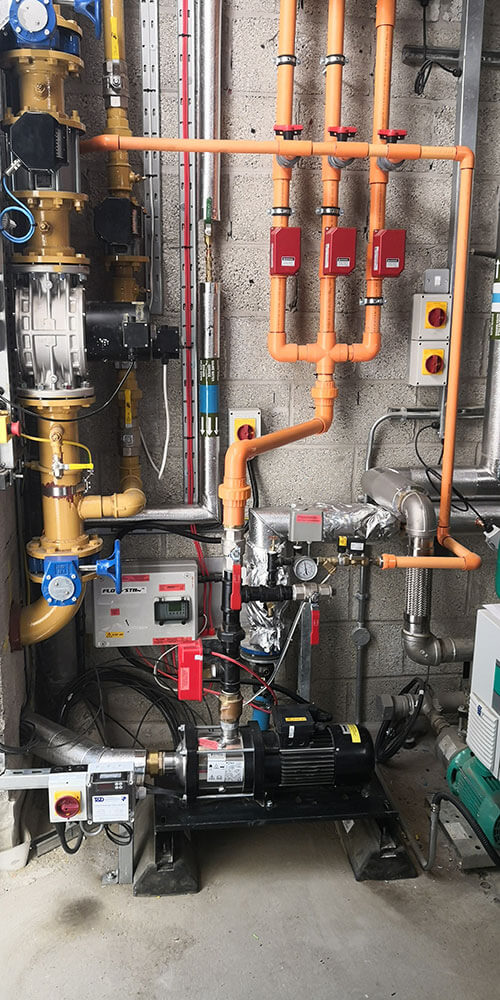 Better Buildings
Sprinklers are a solution for compliance
Open plan living; less walls & more space
Develop inaccessible plots sites
Listed buildings safe and preserved
All space is living space with sprinklers
Eilidh Brown Memorial Fund
We were pleased to donate the land and sprinkler system for Eilidh's beautiful respite holiday home – building work is currently underway.
Find out more or help by donating…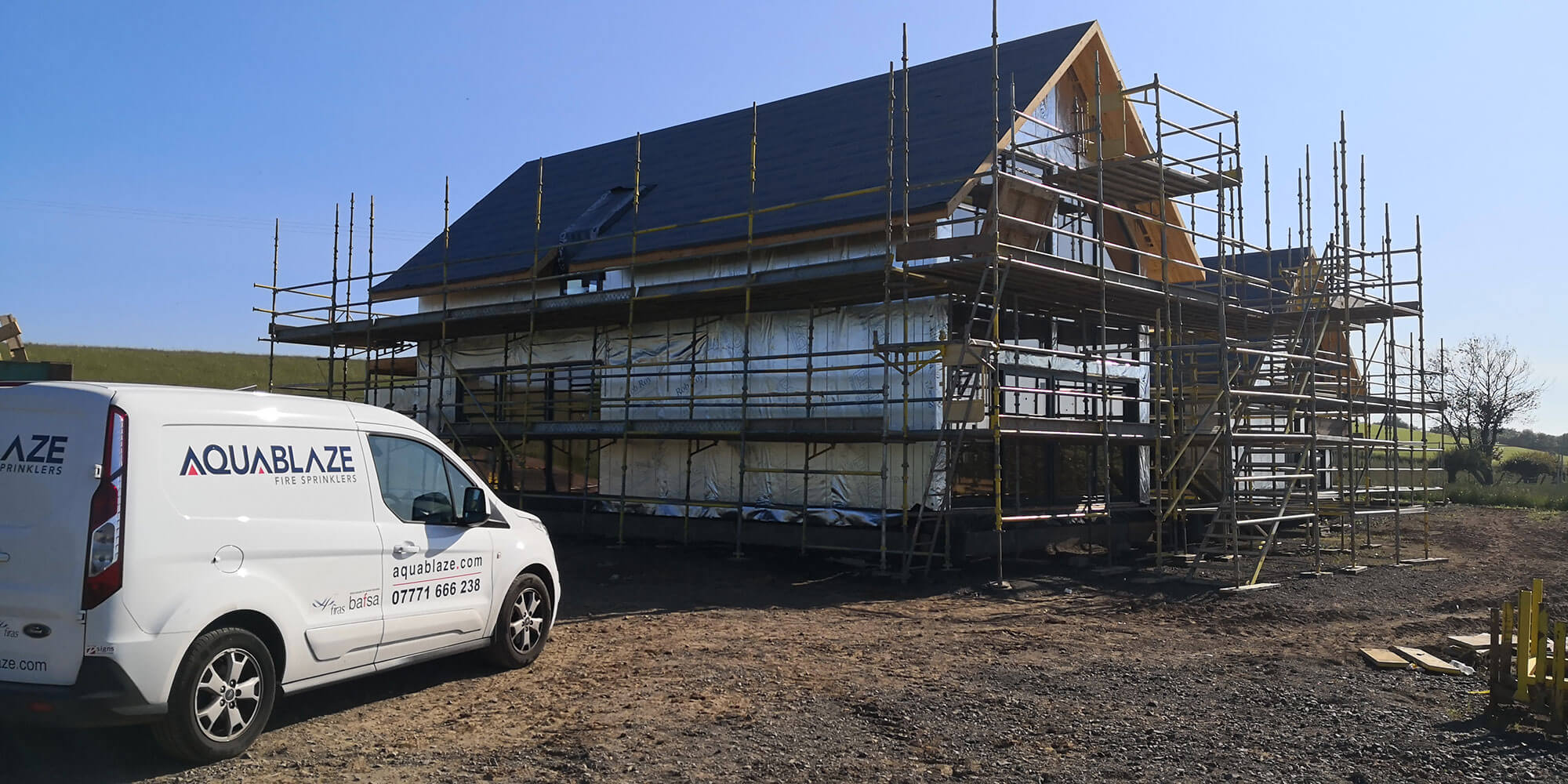 Design Service
Full CAD design services to help get your Building Warrant or compile tender documents
Help & Advice
Technical, practical and costing advice – certain issues are best addressed early!
Water supplies, pipe routes, sprinkler head positions, hydraulic calculations, M&E co-ordination
Installation
Complete on-site service. The experience to handle any project
Maintenance
Assess your existing system, carry out annual checks, certification for fire authorities
Our Experience
Care Home (Royston)
Apartments (Stoneywood)
Family home (Carfin)
Heritage (Manor Hall)
Technical (Drawings)
Dry Risers
If your building has a dry riser, we can arrange in a combined package with the fire sprinklers
Some of our work
60 bed Care Home
Sprinklers are mandatory requirement in Scottish care homes
Apartments
195 flats over 4 blocks, sprinklers were part of a fire engineering strategy
Family homes
Ground floor living room became open plan to the stair without a corridor and the roof void was developed into a third bedroom
Sprinklers meant compliance whilst creating open plan layout, more efficient use of space and an additional bedroom. A good return!
Town Houses
A stunning design where the open plan mid floor connected the bedrooms on the second floor bedrooms with the main exit on the ground floor
Bespoke house
Bespoke Passiv Hous home where the restricted site access for fire fighting meant flexible interpretation of building regulations
Change of use
Means of escape standards of the new layout couldn't be met so fire sprinklers were specified to compensate
Heritage
Whether positioning sprinklers relative to ceiling mouldings, routing pipes through old floors or choosing the right design of sprinkler head, our systems complement old buildings as well as protect them!
Dry riser
Fitted to multi-storey apartment blocks
Enquire
Whatever you project, we are happy to help. We offer the best advice, with years of experience in a range of projects.  Please get in touch…
Contact
Phone
Email
Address
Lomond Court
Castle Business Park
Stirling FK9 4TU